Update Harmful Content to Improve Your Reputation
---
Can't get rid of harmful content that undermines your online image? Rectification – a chance to clear your online image without deleting or deindexing.
Everyone leaves dozens of digital footprints daily, regardless of who they are – a reputable company or a mere individual. These footprints can significantly affect your well-being and prosperity. Sometimes they can help you to get a dream job or sign a profitable agreement. There are cases, however, when they undermine a lifetime's worth of work.
Even the giants can't escape from the consequences. In 2018, Facebook, for example, lost consumers' trust after The New York Times and The Guardian shed light on a firm called Cambridge Analytica that
was purchasing Facebook data
on tens of millions of Americans. Besides numerous trials and significant financial expenditures, the social media platform's reputation was damaged. Even two years later, in 2020, the company hasn't managed to regain its position and
ranked last in digital trust
among consumers.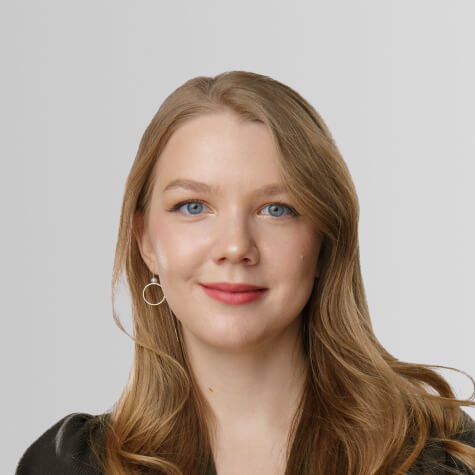 We will let the world know the truth together
It's free, confidential, and without obligation
While getting rid of such consequences is almost impossible, a business can minimize the harm by managing its online reputation. We at Reputation America know several ways to improve your online image legally, without fuss and trials.
Rectification Services – A Working Solution to Your Reputational Hurdles
We all know that mass media likes to exaggerate facts, and businesses usually think that they can do little to nothing to get rid of negative publicity. Our experience proves otherwise; with the right approach to negotiations, you can talk to the author, hosting provider, or site's admin to delete the harmful content.
Another approach also involve cutting-edge psychology and knowledge of legal issues with a combination of skillful specialists who can deindex the web page with negative, outdated, or irrelevant information. It implies that the source won't appear in organic search, but those with the direct link can still visit it.
Rectification comes into play when neither of the above-mentioned methods works. In this case, we aren't removing the content but modifying it. For an injured party, it's a chance to let the world know the truth by:
Updating the wrong information with relevant truth
Deleting the lies that harm the reputation
As a result, the root of the problem is offset, and nothing harms your online reputation anymore. You don't need to worry about compromising and incriminating materials that may be revealed by your business partners or future employer.
Can't Get Rid of the Whole Post? Update It!
Considering that reputation-linked losses at public companies increased
by 301 percent
over the last few years, everyone, from corporations to single individuals, should realize the power of their online image. Given that, reputation management becomes among the top priorities and assets to care about.
Finding the right approach to maintaining a healthy and positive online image is another task that only a few can handle. Reputation America, being a professional reputation management agency, knows several ways of dealing with harmful information. The first and foremost is data removal. However, it may not be the case if we are talking about such media as the New York Times or the Guardian, as opposed to Facebook or even Wikipedia. In this case, rectification is usually the only way to get rid of the harmful content.
Another viable solution when updating the data is criminal records. We had a case when a client turned to us to remove his name from an article that featured a crime. He wasn't sentenced, but the author included the client's name in the text, which negatively affected his reputation. We managed to collect proof that the person wasn't guilty, and his name was successfully removed.
How Do We Carry out Rectification?
The process of updating of any information includes three steps:
Finding the author of the content. We look for the author's name and contact details to connect. If it's impossible, we search for hosting providers' or site admins' data to negotiate the update with them.
Negotiating. Our team, made up of psychologists, legal advisors, and other specialists, develops a negotiating strategy. We always find proof that the content is harmful, outdated, or irrelevant  and should be deleted or modified.
Updating or removing the content. Once the negotiation phase is completed, we wait until the content is modified or deleted. We provide a lifetime guarantee on our services, meaning that if the information appears once again, we will deal with it for free.
As a result, you don't stress out or waste hours and tons of money on courts and lawyers. All you have to do is letl our specialists tackle harmful data legally. What is more, this excludes the risk of negative publicity due to conflict escalation, which is a frequent case if you deal with the authors on your own or turn to courts.
Why Entrust Your Online Image to Reputation America
Reputation America is a professional reputation management agency with more than 10 years of hands-on experience. Our team is made up of true professionals in different fields, from psychology to legal issues, and guarantees you:
Information Security. With us, all your private information is safe. We never reveal any facts and keep all the details to ourselves.
Vivid Outcomes. No matter if your case is simple or complicated, we will eagerly take it. We like to reach new heights and enjoy difficult tasks.
Full Devotion. We always deploy a particular team that will better deal with your problem and does its best to deliver a fast but effective solution.
Custom Approach. For us, every client is a unique case; therefore, we always build a reputation management strategy from scratch to tailor our experience to your specific needs.