Remove Bad Reviews on Amazon: Step-by-Step Tutorial
If you work with sales and customers, there will always be a risk that you will have to deal with negative feedback about a seller. Stay with us to figure out how to remove seller feedback on a seller central account and how to remove fake Amazon reviews.

If something seems incomprehensible or complicated to you, you can always turn to us for professional assistance! Our team of trusted specialists can help you to delete an Amazon review.
Schedule an online meeting with a reputation expert
All you need is an email
How to remove an Amazon review: Let's get the answers
Why are reviews so important?
The first thing you need to know is why reviews are so crucial. The answer is that with reviews, you establish social proof of your product and your account. It's simply the best way to build the trust of customers. 
Most of the time, we only think about getting positive reviews and avoiding negative reviews. We don't pay much attention to neutral ratings.
Neutral rating = negative feedback 
When you get a neutral rating (a three-star), you should consider this as being in the harmful feedback category. The truth is that Amazon only considers four- and five-star ratings to be positive. So it's not good to receive a three-star review, and it will only pull your seller rating down. And getting two- and one-star scores will undoubtedly hurt your ranking.
The difference between product reviews and seller feedback; why is it important to delete an Amazon review?
You may try to Google these two different queries: "How to remove seller feedback Amazon" and "How to remove Amazon review." Let's point out the difference! 
This is extremely important because sometimes buyers don't know the difference and can leave negative seller feedback when it's meant to be a negative product review. If we know the difference, it's more possible to take action as a seller and remove it. 
A product review is a feedback regarding the item purchased from Amazon. It's about how customers feel about the product: was it high quality, was it worth the price they paid? Etc. Any questions that are related to the product belong in a product review and not seller feedback. 
Seller feedback is about customer service or the customer's buying experience. The customers see the product they want; they receive a welcome email where all their questions and doubts are addressed. So anything related to these interactions is basically what we call seller feedback. 
No matter how hard you try with customer service, if you sell a cheap and low-quality product, you'll regret it later, because negative reviews will appear before long, and there will be a drop in your business. NB You must always sell high-quality products. 
Sometimes the buyer can give negative seller feedback based on the shipment, so if the buyer has a delivery issue or late transfer, this is feedback for Amazon Fulfillment and not for the seller. In this case, Amazon will remove the review, and it won't impact your rating. 
Keep in mind that seller feedback can be tricky. If the customer leaves a product review, which includes comments about the seller's service, Amazon will not remove it.
Why are reviews so important? (One more critical reason)
You may lose the chance to get the Amazon Buy Box if you receive negative seller feedback, and that's because Amazon calculates your average feedback rating based on the feedback you received over the last year. 
You need to have a rating of over 95% to make sure you have this opportunity, and if you have less than 90%, then there's a huge chance you won't get a Buy Box that easy.
Amazon values its reputation, and the customer's experience is incredibly important for them.
If you have terrible seller feedback, it's a sign that you're ineligible to get their Buy Box. As a result, it'll be harder for you to sell things on Amazon. 
If you have negative seller feedback, don't panic, because certain types of feedback can be removed. It requires just a little bit of work on your part. 
Now that you have enough background information, we want to show you how you can remove seller feedback on Amazon and remove fake Amazon reviews. There are several possible ways to deal with bad reviews and delete an Amazon review.
These are:
Asking to remove an Amazon review.
Being proactive and fixing the issue with the reviewer.
There have been cases where merchants posted fake or false-negative reviews to target their competition so that their goods are knocked down on the lists. If you suspect that this is precisely what has happened, you can send Amazon a message about why the review should be deleted.
NB Amazon will only act if there is clear and transparent evidence that the review was published fraudulently.
How to remove seller feedback on Amazon and remove fake Amazon reviews
When it comes to dealing with negative reviews on Amazon, there are several ways you can go about it. Here are some of the best ways to delete an Amazon review.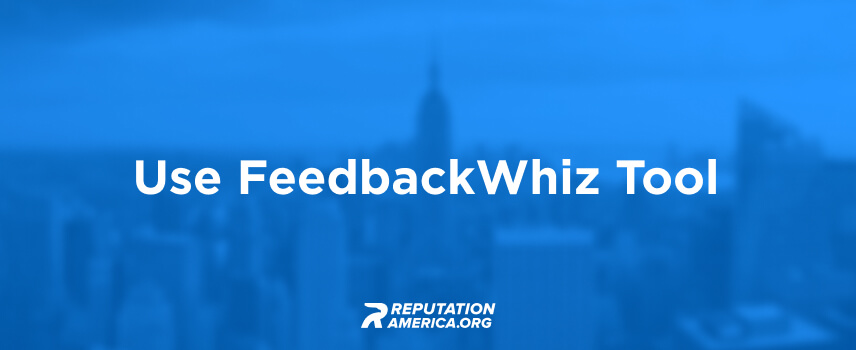 You can make things much easier by using automated tools like FeedbackWhiz, an Amazon feedback manager software designed to prevent negative feedback and help remove Amazon reviews. One of the reasons why it's helpful to use FeedbackWhiz is that it simplifies your job and saves much time that can be used for improving your business and/or your business strategy.
Keep in mind that sometimes buyers can just forget to leave a review after buying a product (no matter whether they liked it or not), and it's better to have an automated process to get customers to leave a review for your product. With tools like FeedbackWhiz, you can instantly receive feedback notifications, which gives you the time to act quickly, check if you get negative feedback, and remove Amazon reviews.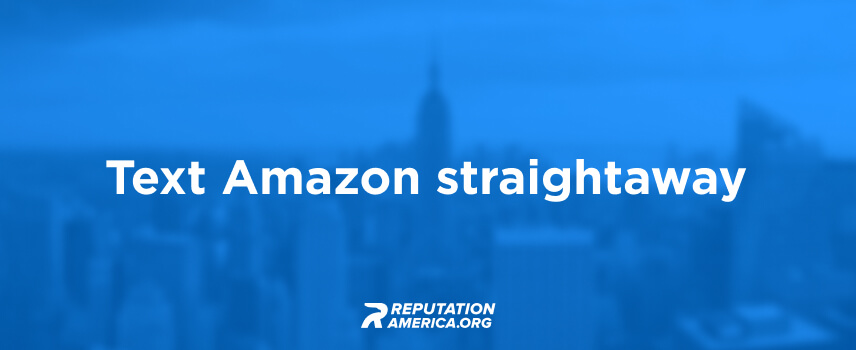 All purchasers have to abide by Amazon's policies when they leave feedback and comments. 
Amazon realizes it's possible that an unsatisfied buyer may leave a bad review due to some misunderstandings.
For just this reason, Amazon was smart enough to come up with a list of circumstances where they can (and will) remove Amazon reviews. 
No worries: when a negative review is deleted from your page, its negative impact will also be removed from your review rating. 
Amazon will only remove seller feedback on Amazon for these reasons:
The review contains profanity. 
The review contains personal information (phone numbers, email addresses, or full names).
The review seems to be a complete overview of the product.
If you think that you have encountered any of the above situations, send a request to delete an Amazon review. 
Even if you doubt this will work, you should give it a try. Typically, your demand will be sorted out right away, but sometimes, it may take a while before your request is reviewed.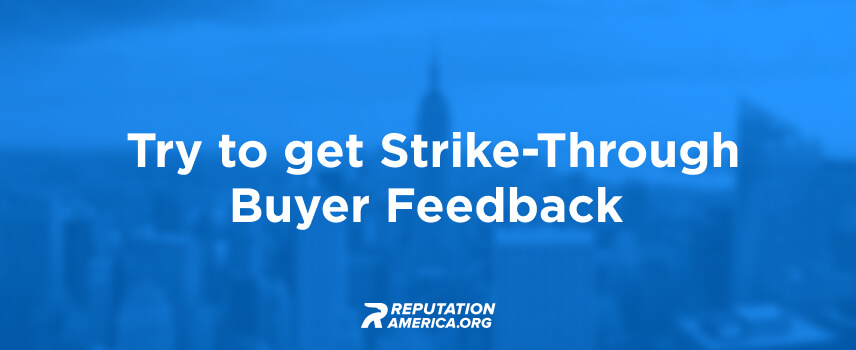 Sometimes, Amazon will not delete your negative review, but will "strike-through" it. You will receive a text from them with all the details. Well, it's not that bad.
The thing is, "strike-through" has kind of the same influence on your total merchandise rating as a bad review, and the difference is that purchasers will still be able to see ratings and all the comments.
We can name two motives why Amazon may choose a "strike-through" response:
All feedback is related to service and order fulfillment.
The entire comment refers to an undelivered or delayed order that you sent on schedule using "Buy Shipping services."
Missing parcels or late shipments are two main reasons why you should ask for a "strike-through." It may also work in other cases, for example: 
The purchaser received a damaged box, but you sent a brand new packaged product. In this case, Amazon will be liable for the damage.
You sent the white items to Amazon, and the purchaser received the black ones. Amazon will take responsibility for this because they mistakenly selected a product of the wrong color.
Now you see why you should always choose to ship with "Amazon's Buy Shipping" service. When you submit a request, Amazon decides whether the review will get a "strike-through" or it will be deleted. Both results are suitable for your account, so you should not be upset if you get a "strike-through."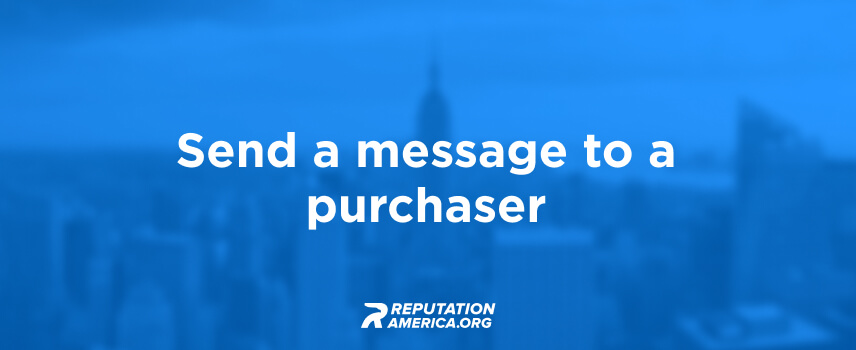 Yes, getting help from Amazon may be the perfect solution. Still, there are cases when negative feedback, unfortunately, does not meet any of the criteria set by Amazon for review deletion. If you consider the negative feedback unfounded, you should get in touch directly with the purchaser.
The company even encourages customers to solve problems before contacting them to remove Amazon reviews. How you solve the problem is up to you.
Try to keep in mind that Amazon gives customers 60 days to remove their review. It means you can't take too long to reach out to the buyer; otherwise, you can miss getting rid of feedback straightforwardly. 
Here are some tips about how best to reach out to a customer: 
Be timely and respectful of your response.
Think about giving a refund.
Don't offer customers any incentive that could mean a violation of Amazon guidelines. 
The third tip implies providing a free product or trying to bribe them with money or gift cards, etc. This is against Amazon's policies. Remember that reviews can be edited or deleted retroactively by the customer if you reach out to them appropriately. That's why it's essential to do this, and you always need to be polite. 
Lastly, in a case where the feedback doesn't break Amazon's rules, and you don't receive a response from the purchaser after a reasonable amount of time, you can reply to their comment or contact our agency for this service; our professional team has a lot of experience in removing negative Amazon reviews.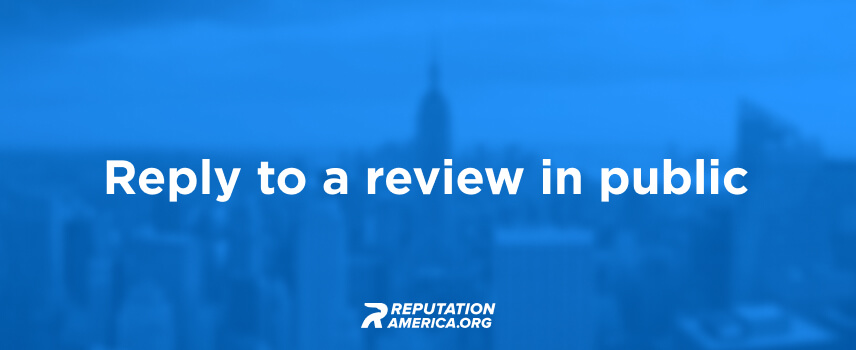 First of all, you have to apologize for any inconvenience, including not meeting the customers' expectations. You can also explain that you're doing all that's possible to stop it from happening again. 
Keep in mind that you have to respond to negative seller feedback as a last resort. In this case, you're not just sending an email; you're doing it in public. If you want to respond professionally, keep it simple, and don't get too emotional. 
Purchasers have 90 days to leave their feedback after buying the product, and Amazon can remove any feedback that's against their policies within 60 days of the input data. After these 60 days, the feedback can't be removed by Amazon. It means you have to be very careful with your method so that it won't affect your seller rating. 
Negative seller feedback and bad reviews don't mean the end of the world, and there is always a solution. Don't feel hopeless about just a couple of negative reviews; you can always turn to us for some professional assistance! Our team of top-notch specialists will find the best way to delete an Amazon review and remove fake Amazon reviews. We will save your money and time and find the best possible solution.